Browse Our Contact Brands
Your contact lenses are an essential part of your lifestyle. How your vision functions throughout the day can depend on the comfort and fit of your contacts. Having the right material and style matters.
Valley Optometric Group carries contact lens brands for your unique eye care needs. You can browse our brands online, view our inventory, or book an appointment to get a closer look.
Contact Lens Exams
Whether you're getting contacts for the first time or reassessing your fit, a contact lens exam ensures your lenses match your prescription. It's also an opportunity to learn in the world of contact brands and styles. To learn more about the types of lenses available, read through our Contact Lens Services page.
Our Brands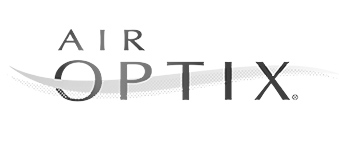 Air Optix
Utilizing silicon hydrogel technology, Air Optix contact lenses are well known for comfort and oxygen permeability. They are available in a variety of prescriptions and varieties, including toric lenses.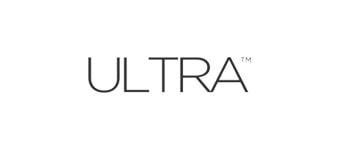 Bausch + Lomb Ultra
Bausch + Lomb ULTRA with MoistureSeal Technology are ideal for people who spend time on digital devices. With each lens' ability to prevent dehydration caused by reduced blink rates Bausch and Lomb ULTRA patients have agreed that they experience superior end of day vision. Enjoy the benefits of protection against blurred vision, eye strain, and tired eyes along with the crisp clear vision from all Bausch and Lomb lenses.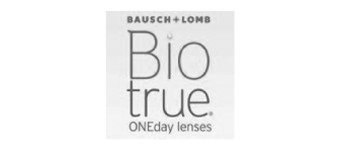 Bio True One Day
Biotrue ONEday lenses are designed to work like your eyes, for comfortable vision throughout the day. This revolutionary new lens material, inspired by the eye's biology, matches the moisture level of the natural eye and mimics one of your own tear's barriers to dehydration, with a wetting agent enriched at the surface of the lens.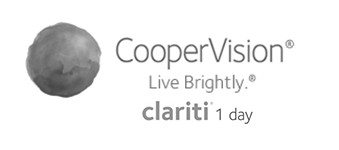 Clariti 1-Day
All Clariti 1-Day lenses feature high water content — a key feature for comfort. AquaGen™ technology makes it possible. The AquaGen™ process creates a lens that naturally attracts and binds water molecules to the lens surface, so your eyes can stay moist and comfortable throughout your day.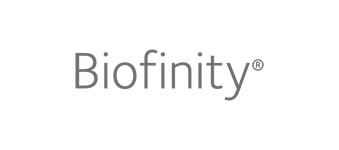 Cooper Biofinity
Our Biofinity® family of premier contact lenses: Have approval for up to 29 nights/30 days of extended wear Feature a unique silicone hydrogel material Are naturally wettable so you're less likely to need additional wetting drops With Biofinity lenses, you can wear your contacts for up to 30 days in a row and experience a long-lasting level of comfort that you may have never thought possible in contact lenses.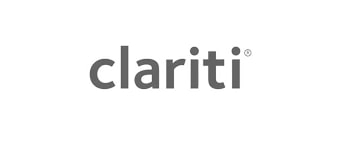 Cooper Clariti
With clariti™ 1 day contact lenses you get: 100% of the oxygen your corneas need for whiter, brighter eyes Up to 3x the oxygen transmissibility of 1 day hydrogel lenses A convenient 1 day replacement schedule, without the burden of cleaning solutions and storage cases And clariti™ 1 day lenses are just as affordable as current leading 1 day lenses, while delivering more oxygen to your eyes.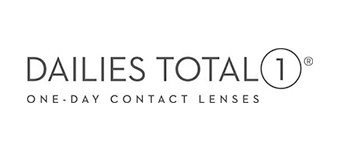 Dailies Total 1
Discover a new era in contact lens comfort. Designed with a surface of over 80%* water content, nearly the same as the surface of your eye, Dailies Total 1 leave a feeling of exceptional comfort until the end of your day.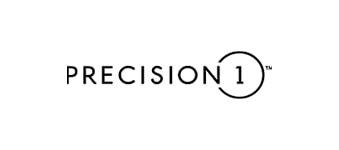 Precision 1
With a microthin layer of moisture that is over 80% water, you'll experience improved comfort and better hydration to support a stable tear film, so your vision remains precise. Class 1 UV Blocking helps to protect your eyes year-round from the sun, and with daily disposable contact lenses there is no need to worry about storage or cleaning. Precision1® lenses are easy to wear and easy to love.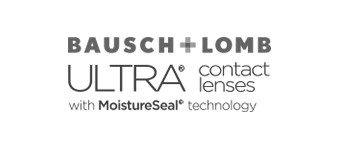 Ultra Multi-Focal
No more compromising – there's now a contact lens solution for those living with both astigmatism and presbyopia. The ULTRA Multifocal for Astigmatism is designed to provide all-encompassing vision correction, using the latest technology to address both multifocal and astigmatism vision needs. The result is a lens that feels comfortable and secure, while providing ground-breaking clarity for those with astigmatism and presbyopia.
Made from silicon hydrogel, the ULTRA Multifocal for Astigmatism lens combines Bauch + Lomb's leading 3-Zone Progressive™ Design and OpticAlign® design to ensure consistent power, effortless transitions, and stability.
Ask Us About Our Brands
Your contact lenses are essential to your visual comfort. You deserve to find the right fit for effective vision correction. Ask our eye care team about our brands and our contact lens exams. We can help support your vision every day.
Book an appointment with Valley Optometric Group for contact lenses!
Visit us
Valley Optometric Group is located on the corner of Kingswood Drive and Sylvan Avenue, right near Beyer Community Park.
If you're having trouble finding our practice, please give us a call!
1401 Sylvan Ave

Modesto

,

CA

95355
Hours of Operation
Monday

:

7:30 AM

–

5:00 PM

Tuesday

:

7:30 AM

–

5:00 PM

Wednesday

:

7:30 AM

–

5:00 PM

Thursday

:

7:30 AM

–

5:00 PM

Friday

:

Closed

Saturday

:

Closed

Sunday

:

Closed
Closed: 12:00 PM to 1:00 PM daily for lunch