Support Your Vision with Quality Lenses
Lenses are more than an optical device for reflecting light. Although light reflection is a crucial aspect of vision, lenses use multiple levels of design for sharper sight.
The material used to make or coat your lenses can have a major impact on your lifestyle. From scratch-resistant to high-index or photochromic (transitions), our eye care team can advise on the many options available for supporting eyewear function and durability.
Whether you need slimmer lenses, progressives for multiple prescriptions, or a protective lens coating, talk to our eye care team. We're available to answer all your lens questions and find the right fit for your life.
Anti-Reflective Lenses
Lenses, like any reflective surface, can cause glare. When light reflects off shiny surfaces, stimulating your vision with uncontrolled brightness, it can be uncomfortable and interfere with visual ability. Glare also makes it more difficult to see at night or while driving, particularly for certain eye conditions.
Prescription eyeglasses and sunglasses are no exception. Even when your sunglasses are shielding your eyes from UV damage, you may still experience blinding glare.
Anti-reflective lenses (also called AR or anti-glare) can reduce the reflections causing glare. The anti-glare coating allows more light to pass through your lenses without irritating your eyes.AR coating can also make your lenses appear almost invisible. The clearer lenses improve esthetics by erasing the distracting glare spots on your lenses. You can also show off your eyes more, allowing your eyewear to artfully frame your eyes.
Sports & Safety Lenses
When the going gets tough, the tough get quality lenses to protect their eyes. Sports goggles and safety glasses protect your eyes from accidental injury, so they need to be dependable.
Safety glasses, sports goggles, and children's eyewear commonly use polycarbonate lenses. The lightweight, impact-resistant material is also currently used to protect astronauts in space shuttle windshields. If it can withstand rocket ship power and space travel, it's likely to withstand most of what earth has in store.
Eye protection can prevent 90% of all eye injuries, at the workplace or at home. Nearly 30,000 sports-related eye injuries are treated in the US each year. Wearing protective eyewear can improve your performance and prevent eye emergencies.
Our Brands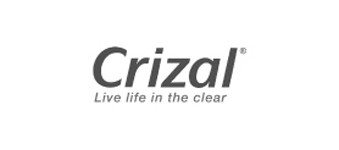 Crizal Lenses
Crizal unique coatings give you protection against harmful UV rays and act as a shield against scratches, glare, smudges, dust and water. When it comes to the future of your eyes, with Crizal, the choice is clear. Designed in France.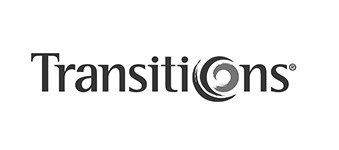 Transitions
Quickly adapt from indoor to outdoor lighting in seconds. Living in the moment means not having the time to switch frames when going from different locations. Designed in USA, Transitions® lenses continuously change based on lighting, so you'll never have swap glasses or suffer from strain headaches again.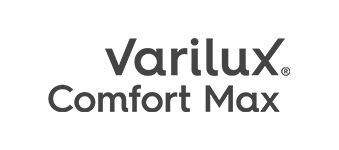 Varilux Comfort Max
Vision changes as you age, but it shouldn't get in the way of how you live, work, and play. Unlike bifocals or ordinary progressive lenses, only Varilux® progressive lenses help you achieve the most natural vision possible. No more squinting in a candlelit restaurant or missing the subtle beauty of a sunset. Get sharp, natural vision at any distance, even in low lighting conditions, with Varilux Comfort Max. Maximized postural flexibility to see sharply and comfortably all day long.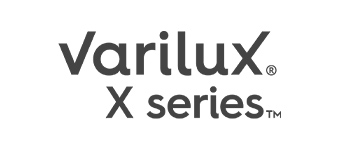 Varilux X Series
Varilux® X Series™, featuring Xtend™ Technology, is Essilor's most advanced progressive lens available from France. In addition to providing sharp vision and smooth transitions at any distance, it extends your vision within arm's reach, so you no longer have to tilt or angle your head to find your focus.
Your Guide for Quality Lenses
Lenses are an essential part of your eyewear and are crucial to vision correction. Your choice should reflect your comfort and vision goals. Our experienced team can work with you to determine which lenses support your eyes and lifestyle.
Book an appointment with our eye care team for quality lenses.
Visit us
Valley Optometric Group is located on the corner of Kingswood Drive and Sylvan Avenue, right near Beyer Community Park.
If you're having trouble finding our practice, please give us a call!
1401 Sylvan Ave

Modesto

,

CA

95355
Hours of Operation
Monday

:

7:30 AM

–

5:00 PM

Tuesday

:

7:30 AM

–

5:00 PM

Wednesday

:

7:30 AM

–

5:00 PM

Thursday

:

7:30 AM

–

5:00 PM

Friday

:

Closed

Saturday

:

Closed

Sunday

:

Closed
Closed: 12:00 PM to 1:00 PM daily for lunch